Description
169 cm Sex Doll (Sukiwaai™): introducing our tallest superior soft and real doll – fall in love with this sexy tall love doll
Life-like height of 169 cm: this sex doll appears to be REAL!
Standing option feature: have this 169 cm TPE sex doll pose sexy in front of you!
New doll facial design – even more realistic and sensual for eased oral penetration. The doll`s face is sensual and sexy and blow job inviting.
Advanced onion breasts (and tits and areola), onion booty and vagina and labia design for superior realism and please of use
Onion booty with EXTRA SOFTNESS
Onion breasts with EXTRA SOFTNESS
Made with the Japan Light White Skin version of our premium Korean TPE for ultra SOFT & Real feelings
---
169 cm Sex Doll (Sukiwaai™) Buyer Review with Pictures: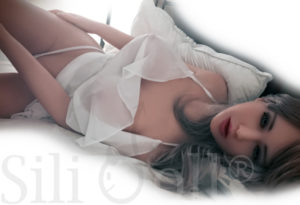 Click on the picture to read the review
---
SEX DOLL (169 cm SUKIWAAI™): DOLL FORUM REACTION
"169 cm is a very good realistic height for a sex doll"
"Wow, THAT ASS! So Sexy!"
"This Sex Doll company (Sili Doll) keeps upping desirability with each new doll. "Wow" is right"
"169 cm Sex Doll Sukiwaai is incredibly beautiful and sexy, it`s like looking at Suki's (110 cm Sex Doll) super hot older sister"
Please click here to follow Sukiwaai`s launch on the Doll Forum
---
PROMO AD-ON: Extra compatible Suri™ or Sumi™ Head for only $150 ($380)
---
Sukiwaai™ 169 cm Sex Doll is in Hong Kong – USA Duty Paid – Free DHL Express Shipping with tracking number
Order to ship time: only of 6-8 business days (average) 
100% delivery success track record to USA, UK, Canada, Germany, Australia,  France, Japan, Sweden, Netherlands, Denmark and more!
SEX DOLL (169 cm SUKIWAAI™) ADULT VIDEO REVIEWS
Sex Doll Video – Sexy 169 cm Sex Doll Foreplay Video
Sex Doll Video – Review of Sukiwaai™: So Real and So Sexy and full of LOVE
SEX DOLL (169 cm SUKIWAAI™) FEATURES
Life-life real height of 169 cm (5 Feet and 6.5 inches)

Ultra realistic curvy sexy body

shape design with gigantic breasts and onion bubble booty
Ultra realistic and sexy facial design with opened mouth for ease of oral sexual intercourse
Premium quality medical

Korean TPE

. Better than Silicone. Phthalates Free and Eco Friendly and

EXTRA SOFT

Light japan white skin tone Korean TPE made – simply SOFTER and more REAL 

than other sex doll brands 

Our TPE is SGS tested and comply with the European safety and quality requirements (RoHS Directive 2011/65/EU Annex II; recasting 2002/95/EC)
3 penetration holes (oral, vaginal and anal) with different ribbing textures for maximum pleasure sexual stimulation whilst fucking the sex doll
Perfect vagina placement for smooth and easy doggy style vaginal penetration 

 

In-built fully articulated skeleton (incl. hands skeleton)
In-built

 

extra deep vagina 

wi

th

 improved vagina realistic design
Improved ultra realistic tits and areola design & skin makeup
Makeup may be customized and we can show you the result before shipping out
Default hair and eyes:  blonde with blue eyes
169 cm SUKIWAAI™ Sex Doll DIMENSIONS 
Net Weight: 90 pounds (41 kilos)
Height:

169 centimeters

Bust/ breast circumference: 33.9 inches (86 centimeters)
Hips circumference: 20.1 inches (51 centimeters)
Booty circumference: 31.9 inches (81 centimeters)
Under breast circumferences: 24.8 inches (63 centimeters)
Head circumference 20 inches (51 centimeters)
Vagina to head distance: 29 inches (74 centimeters)
Shoulders length: 12.6 inches (32 centimeters)
Legs length: 32.3 inches (82 centimeters)
Feet length:  7.9 inches (20 centimeters)
Arms length: 14.5 inches (37 centimeters)
Hands length: 5.5 inches (14 centimeters)

Anal depth: 7.1 inches (18 centimeters)

Vagina depth: 7.9 inches (20 centimeters)
CUSTOMIZE YOUR 169 cm TPE SEX DOLL (SUKIWAAI™) 
If you have customization needs, please use our live chat (bottom right).
We can customize the doll`s hair & eyes color, skin tone, areola size, tits & areola color, etc.
We can share pictures of the customized doll for your confirmation before ship out.
WHAT`S INCLUDED
NEW 169 cm Sex Doll (SUKIWAAI™)
Free Condoms
Free Sukiwaai™ Open Cups Fishnet Lingerie Set (please refer to picture) + Additional Free Lingerie Set designed to fit perfectly our 169 cm Sex Doll
Free USB heating device (used to heat the penetration holes before use)
Free vibrating bullet device
Free cleanser tool
SHIPPING INFORMATION
Ships from Hong Kong for all orders with

DHL express

with online tracking number 

FAST shipping

: average 3-4 business days of processing time + 3-4 business days of shipping time ONLY!

Discreet

shipping with possibility to pick up at DHL collection point
PAYMENT
Paypal checkout (pay with your Paypal account or your credit card if you don`t have a Paypal account)
Alternatively, we also accept bank wire transfer to our Hong Kong bank account (accounts details shared at checkout), USA bank account,  or USPS money orders to be shipped to our office in California
We start processing your order once the payment received
CHECK OUT OUR BEST SELLING SUKI SEX DOLL (110 cm)