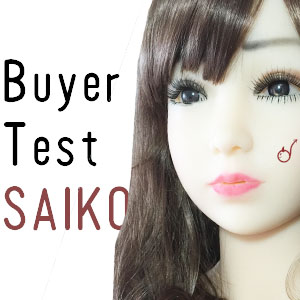 Japan Doll Reviewed by Buyer
Japan Doll Saiko is reviewed by buyer – check it out!
This is a forwarded client review – for the original client review posted on our forum at The Doll Forum (www.dollforum.com), please Click here
Doll Name: Saiko (125 cm)
Price (all-inclusive/ delivered to door price): $ 1299
Order paid on (USA Time): 18 November 2015
Order received on (USA Time): 24 November 2015
Shipper: DHL Expedited (with online tracking number)
Gifts: Cleanser, Bullet Vibrator, USB Heater, Condoms, Pink lingerie set
Opinion on Saiko: Very satisfied
Opinion on delivery time: Excellent, exactly what I was told to expect.
Opinion on communication and service: Good; the one critique I have is when I submitted my order, the only receipt was a generic paypal one. There was an option to make an account at time of order, which may have let me review my order, but I did not click it. Mig was in communication with me about 8 hours later, so a receipt was less of an issue from then on.
Opinion – value for money: Excellent. For a 125cm doll, it was 2/3rds the price at the time I was looking for similar quality new dolls. There are no options to choose from, but this wasn't important to me.

Comments:
This is my first doll, and I'm very happy with it, and would order again. I wanted to mention some details as I have not seen another review posted.
– Seam – there is a gentle seam visible, mostly on the medial arms and lateral torso. I noticed it on unpacking, but not in general day to day use.
– Entrances – they are all textured differently on the inside. The vagina and anus are about 1.5cm anterior to true anatomy. This makes missionary easier with either one, but doggy more difficult. The anus is tighter than the vagina, but both can be adjusted by spreading or closing the legs. The mouth is very tight. I've attempted it a couple of times, but after having an eye pop out (easily corrected), I've stopped.
– Bullet vibrator – the battery setup is weird, calling for 2 AAs and a AAA. I could not get the 2 AAs to fit initially. I took it apart and snipped the two springs from 1cm to 3mm. This allowed me to put 3 AAs in.
Posted: Sun Nov 29, 2015 8:17 am
Post subject: Saiko has arrived
Buy Japan Doll Saiko now with Paypal Express Checkout!