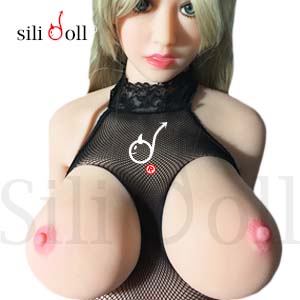 Softness test of Sukiwaai 169 cm Sex Doll
Sili Dolls are simply softer
Still wondering how soft Sili Dolls ™ are? Wonder no more and checkout these softness test videos demonstrating the superior softness of our premium sex dolls.
Thanks a lot to the buyer for his videos.
A sex doll`s softness is a crucial factor for a sex doll and can make the user`s experience totally different. The softer and juicier the sex doll the richer and more realistic the sexual experience. Ever watched these Japanese adult movies where the porn-star is bathed in erotic massage lube? Try that with our sex doll and you will see how great Sili Dolls ™ feels and what a truly amazing sexual experience it gives you 😉
It is a true technological challenge to make the sex doll`s skin soft and juicy whilst ensuring that the sex doll looks realistic and her shapes gain their original configuration whilst at rest.
At Sili Doll ®, we use our in-house Korean TPE which is ultra soft, ultra durable and comply with the European stringent quality and safety requirements (RoHS Directive 2011/65/EU Annex II; recasting 2002/95/EC).
The result of our superior quality Korean TPE are obviously demonstrated in the softness test video of Sukiwaai 169 cm hereunder. First of all, admire the perfect shapes (huge round tits and juicy onion booty) of our Sukiwaai 169 cm sex doll. Then, observe how these sexy shapes jiggle when squeezed on and how soft the doll`s breasts and posterior actually are. One important point is that the doll will regain its original curves position whilst back to normal.
Sex Doll Softness Test Video 1: Sex Doll Booty Softness Test
Sex Doll Softness Test Video 2: Sex Doll Breasts Softness Test
Simply softer sex dolls but also ultra durable
By now, you probably are convinced that Sili Dolls ™ sex dolls are really soft and juicy. But how about their durability?
Sili Dolls ™ are also very durable and passed stringent shock tests. To find out more, please read this article: click here.
Although the sex doll used in the softness test video is Sukiwaai ™, please note that all Sili Dolls ™ are made using the same TPE and hence offer similar juiciness. In case you have missed it, here is a comparison between Sili Doll ™ 110 cm Suki Sex Doll and WM Doll`s 100 cm Sex Doll: click here for the review.
Softer, durable sex dolls and so beautiful
The sex doll displayed in these softness test videos is Sukiwaai 169 cm.
You may find out more about this amazing doll by clicking hereunder.
By the way, did you know that Sukiwaai ™ will soon be upgraded with a new Signature Series Sukiwaai ™ exclusively assembled in California? For more information about our Signature Series – ultra premium USA assembled sex dolls, please click here.
Keep in touch and have a great day!
Mig and Sili Doll ™